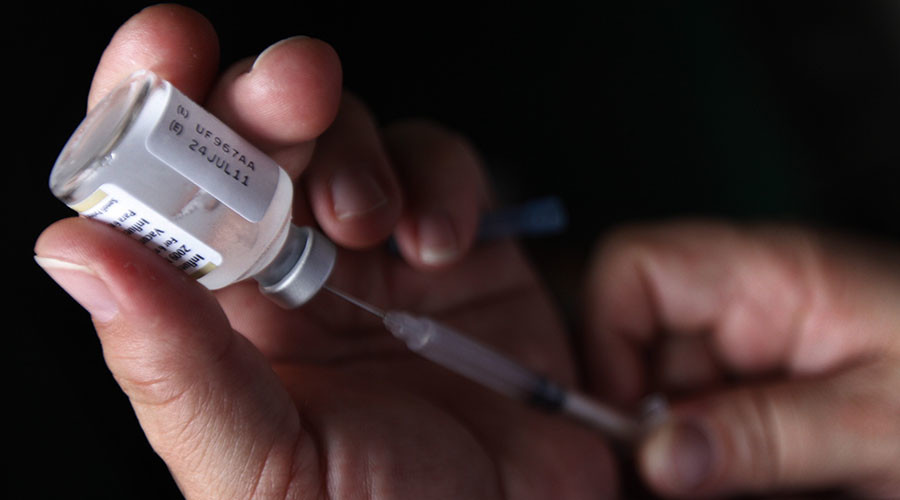 Indonesia approves death penalty, chemical castration for child rapists
Jakarta — Indonesia has adopted death penalty and chemical castration as punishments for child rapists amid the rampant sexual abuse cases.
President Joko Widodo issued a regulation on Wednesday allowing judges to punish convicted child molesters with a drug injection which will reduce libido; or with a implanted microchip to monitor their activity after serving prison time; or to face a firing squad.
Under the previous laws, the maximum sentence for rape, including of a minor, was 14 years in prison.
"The regulation is to tackle the crisis caused by increasing sexual crimes against children," said the president who declared that child molestation is classified as "an extraordinary crime" like drugs abuse and corruption.
Human Rights Minister Yasonna Laoly said the new punishments would not be imposed to those who have already been convicted prior to the issuance of the regulation.
The presidential decree brings the new punishments immediately into effect, however the parliament could later overturn it.
Yasonna added that children who molest other kids are exempted from the new punishments. Indonesia defines children as those who are under the age of 18 years old.
Demands for harsher punishments for child sex offenders have mounted this month following the brutal gang rape and murder of a teenage girl by 14 young men in the southern area of Sumatra island.
The National Commission for Women said that sexual violence against women and children are rampant in the world's fourth most populous country.
Indonesia joined a small group of nations that implement the use of chemical castration, including Poland and a number of states in the United States. In 2011, South Korea became the first Asian country to approve the punishment.
Meanwhile, Indonesia is likely to draw criticism from the international community for expanding the death penalty from only against drug traffickers. Executions of seven foreign drug convicts last year sparked outrage from across the globe.