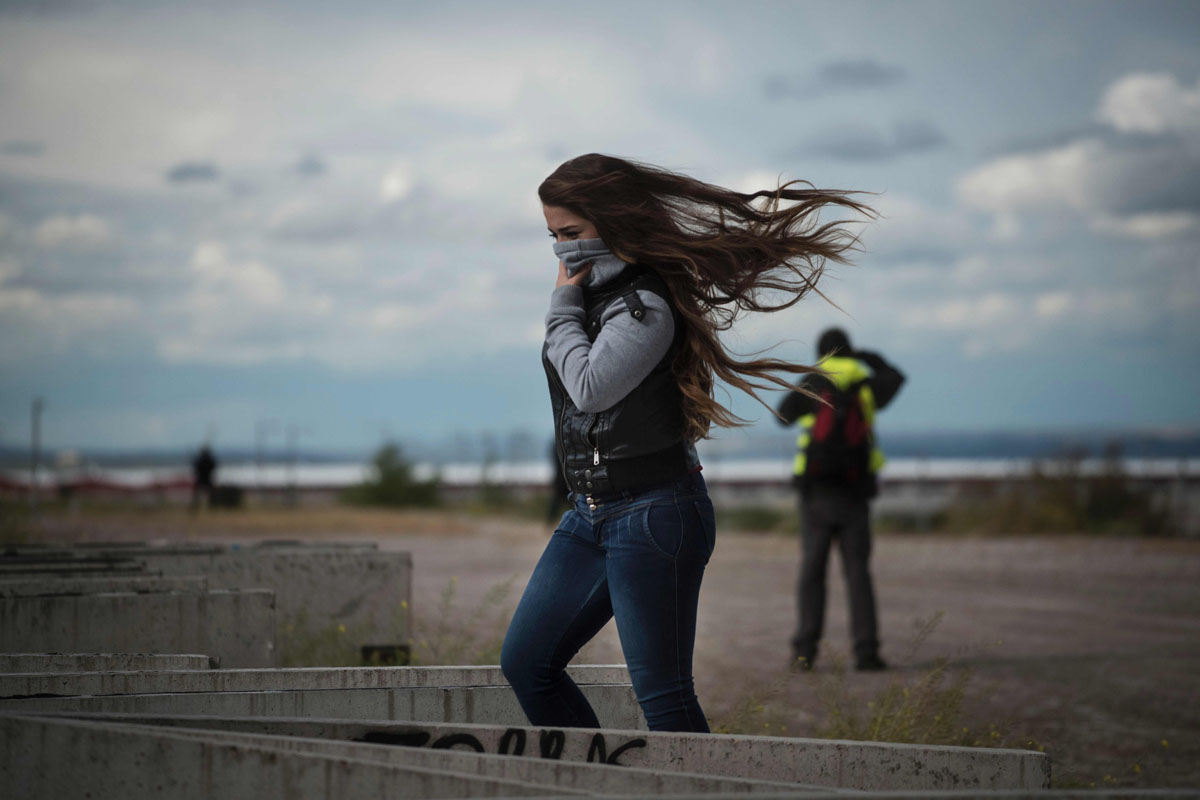 A woman covers her mouth in a residential area in Sesena affected by the toxic fumes produced by tyres burning in an uncontrolled dump near the town of Sesena, after a fire brokeout early on May 13, 2016. A huge tyre dump near Madrid was ablaze today, releasing a black cloud of toxic fumes and forcing the evacuation of nearby residents after what officials suspect was an arson attack. (AFP Photo/Pedro Armestre)
The Castilla-La Mancha regional government tweeted on Friday evening that around 8,000 apartment residents in Sesena had already left as thick black smoke poured out from the fire, which started before dawn.
The government said ambulances were being sent to the complex to help residents with health problems who could not leave on their own.
Emergency workers stand next to a fire at a tire dump near a residential development in Sesena, south of Madrid, Spain, May 13, 2016
No one has been injured in the fire, which authorities believe was intentionally set.
Its billowing black smoke was visible from Madrid, more than 30 kilometres (19 miles) away.
Spanish authorities on Friday ordered residents to stay indoors and shut windows in parts of a central town as a fire at a major tyre dump spread a cloud of thick black smoke across an area south of Madrid.Sesena town mayor Carlos Velazquez told Cadena Ser radio that residents in three districts had been asked to stay at home until the fire was extinguished and the smoke dispersed.